Spice Up Your Holidays with These Game Changers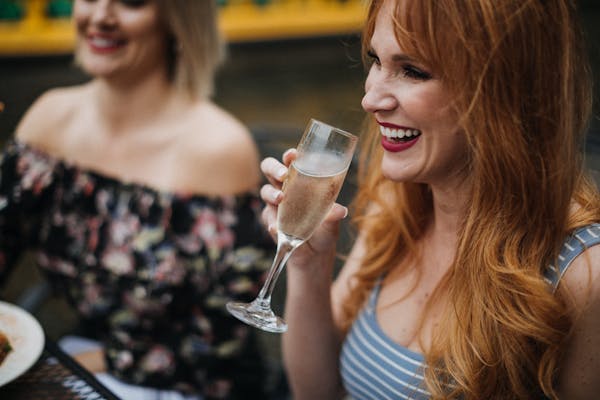 Can you believe it? The holiday season is upon us. Thanksgiving and Christmas bring loved ones from near and far, and it's also the time of year more women feel the stress of having to feed and entertain the guests. Turn your worries into wonder with these game changers for the holidays.
1. Focus on your favorites and have the rest catered! If you're known for your awesome turkey, but don't like messing with sides and desserts, order those from your local bakeries and restaurants! Make it even easier with a buffet featuring items like shrimp and our popular mac n' cheese bar with 8 different topping options. A huge hit with guests of all ages!
2. Take 'em out, show 'em the city! Every day we hear from guests who haven't wandered down to Bricktown (or Downtown) and are so amazed at all the new, new, new places and spaces to shop, see and enjoy! If you don't want to mess with getting your house guest-ready, offer a day out with fun options for touring the Myriad Gardens with nice photo backdrop options, ride the boats on the Riverwalk, and book a private party with us! Book early if you are needing a banquet room as they fill up fast. We have three to choose from and we can combine them for larger parties.
3. Elevate the ordinary with non-traditional cuisine. If you're hosting family outside of the actual holiday or simply want to spice things up, consider having a themed meal instead. Homemade pizzas, taco bars, and, yes, Cajun cuisine, can make your party even more memorable. Whether it's office parties, Friendsgiving, Friendsmas, family get-togethers or girls night outs, items like crab cakes, jumbo shrimp, alligator bites and our mac and cheese bar, can elevate the ordinary!
4. Add a cause to the festivities. Feel like gifts are a little overdone? Why not donate your gifts to a local toy drive so kids that are less fortunate can still get some gifts this season. You can contact the charity ahead of time for a list if your group likes the idea or you can add a small tree to your party with simple ornaments with a tag they can choose to buy a gift on their own and take it to the charity by the deadline.
5. Make it brunch instead! If it's tough to find a time that fits with your busy schedules and conflicts, but you still want to get everyone together, consider making your party a holiday brunch gathering, instead! Bourbon St. offers weekend brunch from 11 to 3 Saturdays and Sundays. Banquet rooms are available.
OKC, we love celebrating the holidays with you! Our halls will be decked and our servers will be merry, so we're creating the perfect backdrop for your holiday memories. Hope to see you soon.