FALL in Love All Over Again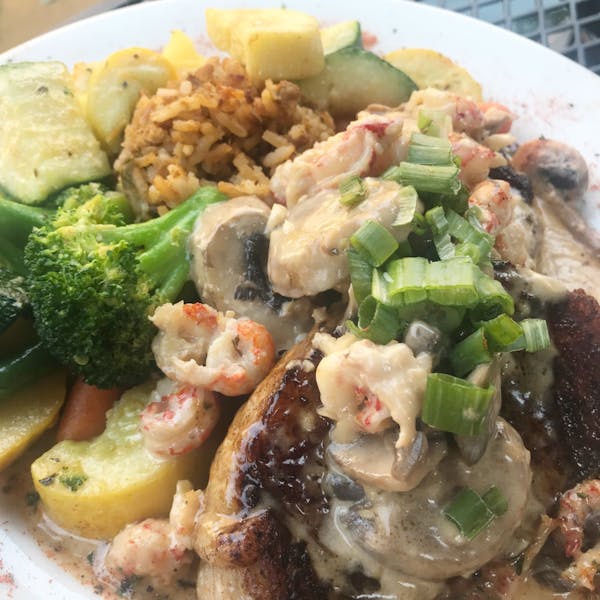 Hard to believe we're coming on our twenty year anniversary in Bricktown! We love being the background for your magic moments - from first dates to weddings to anniversaries and more. One way we're keeping the "romance" alive is giving you something new to keep you coming back for more. Not only will the new streetcars be stopping in Bricktown, but nature will also be gifting Bricktown canal with beautiful Autumn colors and cool breezes soon, and we're bringing you some new menu items sure to transcend the ordinary. Here are two to tempt your palate!
Spice up your weekend with our new Pontchartrain Pork Chops and finish it off with our new Bourbon Peach Cobbler a la mode - big enough for two!
Savor the moment with us and enjoy live music Thursdays - Saturday evenings 7-10pm. We're your official concert and Thunder pre-game celebration spot. Thunder games begin this week! Book a table on the patio and let the good times roll.