Back-to-School Ready with 1/2 off Apps for Teachers Plus Budget-friendly Kids Meals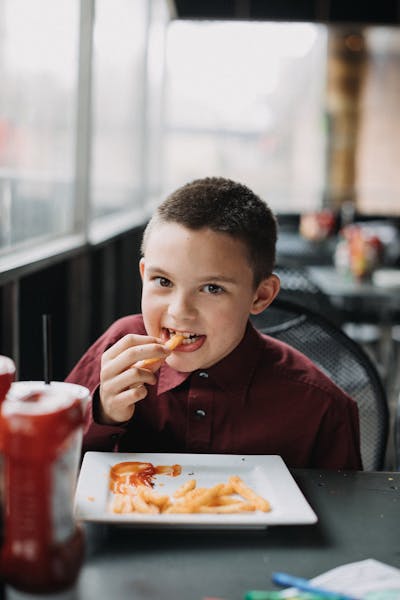 Whether back-to-school time brings cheer or tears for you, we at Bourbon St. Cafe in Bricktown would like to send you off from summer break with a nice family meal out to celebrate the upcoming school year. We hope the 2018-19 school year brings a lot of learning, growth, and happiness.
We LOVE teachers! Teachers, enjoy 1/2 off appetizers this August when you show us your school I.D. Starters include Alligator Bites, Crab Cake, Spinach Artichoke Dip, Calamari Royale, Seared Ahi Tuna, Hush Puppies with jalapeno butter, Mardi Gras Nachos, Peel and Eat Shrimp, Crawfish Con Queso, Crab Dip, and Popcorn Shrimp! At 1/2 off, order more than one! Deal ends August 30, 2018.
Parents, we price our kids' meals at family-friendly rates, starting at $4.49 for a Hamburger!
More Kid Meal options:
Cheeseburger $4.99 -- Fried Catfish, Popcorn Crawfish, Popcorn Shrimp, Fried Chicken Bites $5.99 -- Gator Bites $6.99 -- Rib-eye Steak $8.99
We look forward to serving you this school year! These prices are year-around. Catering also available for your school tailgates and parties! Call 405-232-6666 for more information.